Rob Kesseler
Botanizing the Library
4 October – 27 November 2004

Botanizing the Library celebrates the flora of Folkestone and the work of past Folkestonians, Henry Ullyett and Jocelyn Brooke, renowned for their knowledge of local plants. The project unites artefacts and ephemera in the Library together with microscopic images of pollen taken from the Museum's specimens and photographed on a scanning electron microscope. You can see images of pollen in the Heritage Room, explore a display of the Museum's botanical specimens and you can collect a monthly series of bookmarks from the Library and Ottakars Bookshop, as well as a limited edition book in which all the intriguing and beautiful botanical fragments are brought together like pressed flowers.

Talks and Events
Cross Fertilisation: the Pollination of Art, Science and Literature
11 November 2004, 18.30
Sassoon Gallery, Folkestone Library & Museum
Join artist Rob Kesseler, Royal Botanic Gardens, Kew, botanist Madeline Harley and writer Jonathan Hunt in taking inspiration from our natural history and exploring the hidden world of plants.
Free. Booking advised on 01303 256710.
Botanizing the Library Book Launch
11 November 2004, 17.30 – 18.30
Ottakars Bookshop, 16 Sandgate Road, Folkestone
Free.

Location Details
Address
Folkestone Library & Museum
2 Grace Hill
Folkestone
Kent CT20 1HD
Tel: 01303 256710
Link to map (which opens in a new window)

Wheelchair access. The library has an audio loop.
Opening Times
Monday and Tuesday
9.30 –18.00
Wednesday
9.30 –17.00
Thursday
9.30 –18.00
Friday & Saturday
9.30 – 19.00
Sunday
10.00 –16.00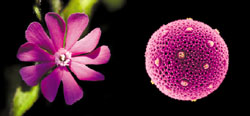 Image © Rob Kessler, 2004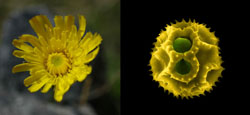 Image © Rob Kessler, 2004